Hello me Old Chums – Welcome to the new 'Noggin the Gnome' website - we've got  loads more G'Noggin Gnoming stuff available - including 3D models and ringtones with Noggin's voice - from Gnome in the Phone – Plus reprints of the books and DVD's.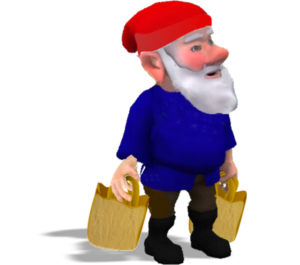 The Noggin Shop is open! All products despatched within seven days 
We're still stocking our lovely shop, so keep coming back because we will have all sorts of wonderful G'noggin items for you.