Fans often ask about the origins of Noggin, who has developed greatly over the years since his creation in 2005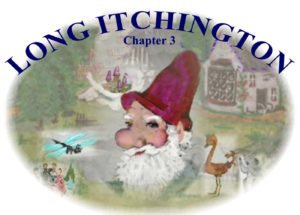 There were 2 ladies in Long Itchington, a village in Warwickshire, England, who were using a small toy Gnome, to raise funds to restore the village pond, and who asked Artist Angela Winstanley to bring the Gnome to life, and to tell the story.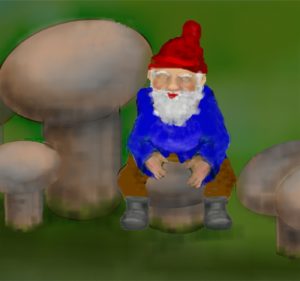 So Angela developed the first book, the adventures on Noggin Clontith, to support fundraising for the pond. Steve Cartwright saw the book and said he would like to write music for Noggin, and from that time Angela and Steve worked together on developing Noggin further, producing animated songs, and the first DVD. – The Adventures of Noggin Clontith.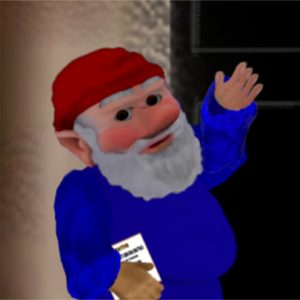 From this point Angela and Steve went on to the next story, Noggin and the Flying Machine a fully animated movie, which attracted 2 more singer / songwriters, Jim Hirons, and Dick Armstrong who became involved in the writing, and introduced new characters such as Denzyl the Dream Dragon, and Grizbard the Grotemaster.
A website was set up for Noggin (Nobbin Clontith is an anagram of Long Itchington), and in order to promote the site, an animated video of Noggin was produced. The video material, in part Angela Winstanley led to a new level by Mike Irvine, carried the banner advertising the site, plus the voice and Noggin laughter of Steve Cartwright saying 'I'm not a G'nelf, I'm not a G'noblin, Im a G'nome, and You've been Gnomed.!!! These immortal words were put together on a Sunday afternoon, over a couple of beers, sitting comfortably in tub chairs and bouncing ideas around.
The website was posted in 2008, together with the Noggin Clontith copyright registration and the video, was placed on on YOUTUBE, 2010.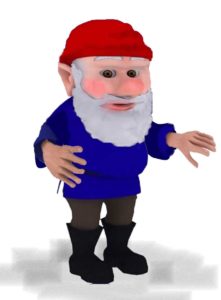 On November 5th, 2015, a Redittor submitted the video to /r/DeepIntoYouTube. On January 5th, 2016, a page for a copypasta, based on the video was submitted to the Trollpasta.
Since then the Animation has grown in popularity – it seems that Noggin has taken on his own life –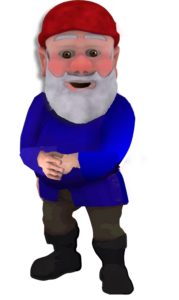 In fact becoming a significant meme. however – whilst the originators are happy that people are enjoying Noggin, some renditions are to say the least 'distasteful'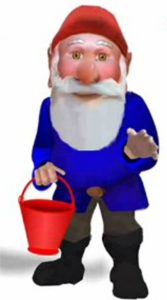 Noggin has been widely used on YOUTUBE to annoy streamers and is featured on a number of prominent streamer channels.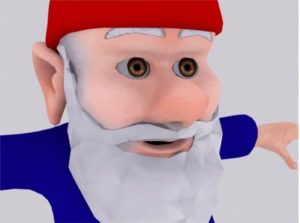 The new Noggin channel Angie 8050 was set therefore up in December 2018, coinciding with this new website, – where people can enjoy Noggin in all his glory, and a new Animation – You've been Gnomed you cheeky thing posted. In 2018-19, You've Been Gnomed trademarks were granted (see below)(Copyrighted 2018).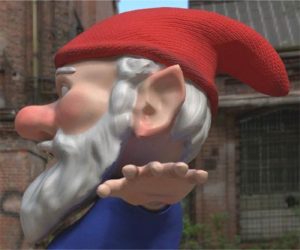 So, for those who only know Noggin Clontith as a voice and visual / animation – you now know his ' back story and how he has developed over the years, and at times, has been pretty tricky to keep up with.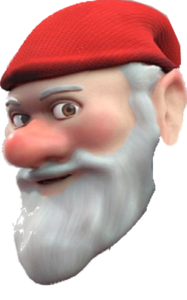 The third story – Noggin in Cyberspace, is currently under development in true Winstanley / Cartwright style. – watch this space …….