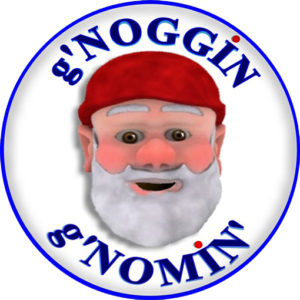 Well, me Old Chums – what a tremendulioustodoo !! It seems I have made me'self into a bit of a Gnoming Celebrity, Somebody said I'm a meme – I said  'What's a meme?' Is sounds to me like somebody stood on the cat !
Anyway – I went onto that there G'nutube and had a look for me'self – and SURE ENOUGH there I was – again and again – all over the place without me even knowing it !Shocking !!!!
Well, being a very old Gnome, I'm not wise to the workings of Cyberspace and 'tinternet' – so I had to ask me friends, and they said 'Noggin, you must do more, your fans want more !'
So I'm busy now thinking of lots of Gnomey things to get up to – TEE HEE what fun me Old Chums !!!
Cheerio for now