Hello again Chums – well!!!! What d'ya know – It's been very busy again my end,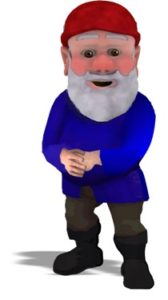 with people chasing around everywhere. Myself of course, well, I just turn up for Photoshoots, studio sessions and posing for models and stuff like that, as I'm far too important and far too old for the racing around.
The other day I found myself in a strange situation – looking at my own face, looking back at me with me looking at him !!!!  Well – a very strange feeling I can tell you me Old Chums – and it was only a head – a floating head – yes, with no body – no legs no arms – just a sort of airborne Noggin Clontithhead !
Can't think what that's all about – but it did get me wingles going a bit !
So I'm having to take lots of rest, cakes and good cheer to keep myself in tipity top condition for all the celebrity events I'm being called on for.  Oh, and They are putting lots of fan mail in front of me – I like to hear from my fans – and have the team answer as many messages as possible – It's important for us Celebs to keep in touch !!
So – I'm told that the website shop will be open at the end of January Chums – all very exciting I'm sure !!!
Cheerio for now
Noggs